The iconic personal inside story of Alexander "Sasha" Shulgin's invention of more than 200 psychoactive drugs, updated with essays and photographs from psychedelic luminaries, including Jon Hanna and David Presti.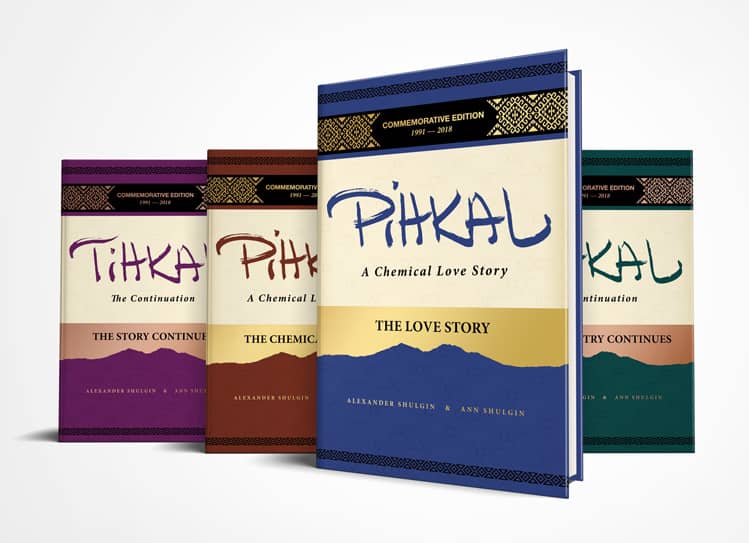 The Commemorative Edition of PiHKAL and TiHKAL by Alexander Shulgin and Ann Shulgin. Transform Press, 2018. 2,102 pages. Paperback, $100.00, ISBN-10: 0-9630096-6-4, ISBN-13: 978-0-9630096-6-1. Hardcover, $200.00, ISBN-10: 0-9995472-0-8, ISBN-13: 978-0-9995472-0-5.
September 11, 2018 (Lafayette, California) – PiHKAL and TiHKAL, the iconic classics of psychedelic drug creation and experimentation by the late chemist and psychopharmacologist Alexander "Sasha" Shulgin and his widow Ann Shulgin have been reissued in a special commemorative four-volume boxed set with bonus material including nearly 200 pictures, personal stories, and tributes to the Shulgins contributed by a who's who of luminaries of psychedelic research and culture.
Sasha Shulgin personally invented more than 200 psychedelic drugs, but when he and Ann tried to share their story and recipes, they couldn't find a publisher: the subject was too controversial, so they had to self-publish. The landscape has changed, however, as psychedelic drug research is currently enjoying a renaissance, with recent government-approved studies looking at using substances such as MDMA ("Ecstasy") and psilocybin (the active ingredient in "magic mushrooms") to treat conditions such as Post Traumatic Stress Disorder (PTSD), anxiety, and depression.
"When we first wrote PiHKAL and TiHKAL, publishers wouldn't touch it with a ten-foot pole," said Ann Shulgin. "But we were determined to share our story and all the recipes for posterity. It's exciting to see how the government is finally taking seriously the potential of using psychedelic drugs as medicines."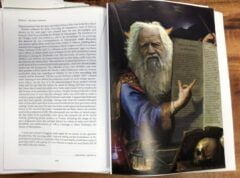 The books—part fictionalized memoirs and part cookbooks—became instant cult classics upon their initial publication in 1991 and 1997 respectively. The first title, PiHKAL ("Phenethylamines I Have Known And Loved")—consists of two parts: a fictionalized autobiography of the Shulgins, and a recipe section containing instructions for synthesizing 179 different kinds of psychoactive drugs in the phenethylamine chemistry family. The second, TiHKAL ("Tryptamines I Have Known And Loved")—is divided the same way and continues the fictionalized story of the Shulgins' adventures, as well as providing recipes for 55 novel compounds in the tryptamine family, which includes LSD. The Commemorative Edition splits each of the original titles in two—separating the stories and chemistry—for a total of four volumes.
In addition to the original text, the Commemorative Edition features new bonus material, including essays, tributes, and original art by luminaries in the fields of psychopharmacology, psychedelic drug research, and consciousness. These contributors include Paul Daley, Alex Grey, Charles Grob, Jon Hanna, Ralph Metzner, Claudio Naranjo, David Nichols, Dale Pendell, David Presti, Paul Stamets, and Rick Strassman to name a few. The new edition also includes never-before-published photographs of the Shulgins through the years, including pictures of their research group testing new compounds.