TRANSFORM PRESS STAFF BIOGRAPHIES
The staff at Transform Press and its sister organization the Alexander Shulgin Research Institute (ASRI) are composed of family, close supporters, and colleagues of Sasha Shulgin, as well as more recently appointed personnel, all dedicated to maintaining and developing the Shulgin legacy of research. Together we possess an impressive and unusual combination of expertise and interests that uniquely support our range of publications.
ANN SHULGIN - FOUNDER - RIP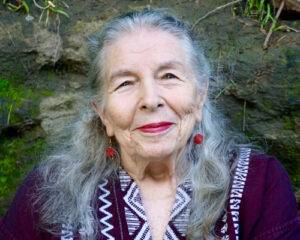 Ann Shulgin co-founded Transform Press in 1991 with her husband, Sasha Shulgin, out of their shared passion and commitment to an uncensored examination of psychoactive compounds. Through the Press they co-authored and published PiHKAL: A Chemical Love Story (1991) and TiHKAL: The Continuation (1997), the two cult classics based on their psychedelic experiences. The publications generated regular discussion groups on psychedelics and psychopharmacology which the Shulgins led together for many years. They also contributed jointly to several other publications including, The Secret Chief, The Secret Chief Revealed, Entheogens and the Future of Religion, and Ecstasy: The Complete Guide.
Ann served as a lay therapist facilitating the use of MDMA and 2CB in therapeutic settings while those substances were still legal. She brought a Jungian orientation to her examination of psychedelic experiences, with a particular emphasis on the integration of the Shadow and an overarching theme of spirituality and unification with the divine in all things.
Since Sasha's death in 2014, Ann served as the advising authority on the Shulgin research legacy and the Shulgin estate.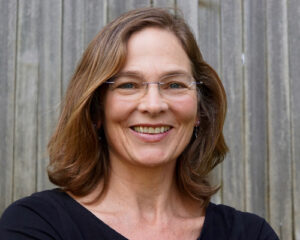 Wendy's mother, Ann, married Sasha Shulgin in 1981, bringing Wendy into close proximity to Sasha's work. Wendy began assisting Sasha with his publications and research in 1991 following the debut of PiHKAL: A Chemical Love Story. She served as project manager on the publication of TiKHAL: The Continuation (1997) and co-authored The Simple Plant Isoquinolines (2002) following extensive research into that class of compounds. She has managed Transform Press since 1991, and now with Sasha's passing in 2014, has inherited the business as its new owner.

Wendy studied art at California College of Arts and Crafts in Oakland, earning her BFA in 1988. From there she traveled extensively in Europe and Asia for a few years, developing her own jewelry business that she ran for 13 years. She married Jason Tucker in 2004, and they had a daughter, Audrey. Wendy and Jason have been working on large scale art installations together since 2008.
KEEPER TROUT – TECHNICAL EDITOR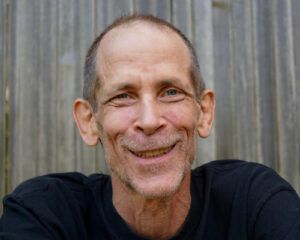 Trout provides essential proofreading and editing, particularly in the area of chemical terminology, and often furnishes fact-checking expertise based on his extensive knowledge of the history of psychopharmacology. He also contributes writing support and photography as needed.

Trout is an independent scholar, photographer, publisher, and author with a love of phytochemistry, botany, and the intersection of human activities, interests, and social issues involving psychoactive plants. He also contributes volunteer time to the Cactus Conservation Institute as a photographer, webmaster, and researcher.
SYLVIA THYSSEN – CONSULTING EDITOR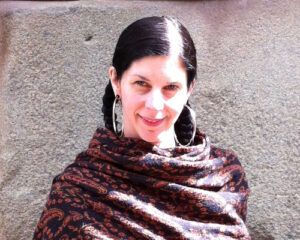 Inspired by Sasha and Ann's work since the 1990s, Sylvia is thrilled to be lending her editorial skills to a new phase of Transform Press publications. 

Her versatility as an editor, proofreader, project manager, researcher, and writer is evident through her current or past involvement with Erowid Center, Mind States, Center for Educational Research + Development, The Entheogen Review, and Multidisciplinary Association for Psychedelic Studies.
CRAIG NOBLE – MARKETING DIRECTOR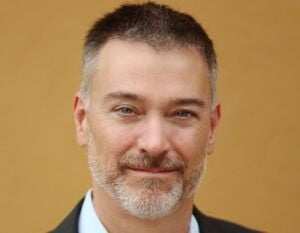 Craig advises Transform Press on communications and marketing. This involves identifying target markets for current and upcoming publications and developing outreach and promotion strategies to strengthen sales and increase audiences. Focus areas include branding, web content, events, and social media.

Craig is a recognized expert in communications, public and media relations, marketing, content creation, and writing and editing for nonprofit organizations, environmental advocacy groups, and research institutions. While working as communications director for the Natural Resources Defense Council, he led the communications campaigns to pass California's three landmark climate laws. His past clients have included the Union of Concerned Scientists. He previously worked as a TV news writer and producer for CNN. While at the Graduate School of Journalism at UC Berkeley, he produced a documentary film about the history of marijuana prohibition in the U.S. and the campaign to pass Proposition P, San Francisco's first-in-the-nation ballot measure legalizing medical marijuana.

Craig is a rare book collector and editor-in-chief of The Baum Bugle, the tri-annual journal of the International Wizard of Oz Club. He is also a student of the Diamond Approach at the Ridhwan School for Spiritual Development.
STACY SIMONE – ACCOUNTS AND ADMINISTRATION ASSOCIATE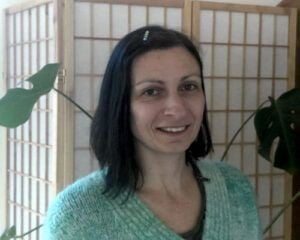 Stacy manages accounts and book order processing for Transform Press and provides administrative support to Wendy Tucker and Tania Manning. She brings strong experience in a variety of organizational and specialized positions to her role.

In her spare time, Stacy enjoys gardening and hanging out with her cat.