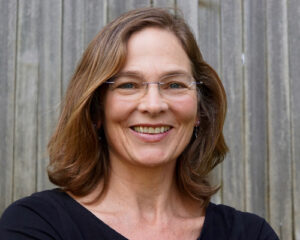 Twenty sixteen is shaping up to be an exciting year for Transform Press. Not only have we become a separate sister organization of the Alexander Shulgin Research Institute (ASRI) and launched this new website, but we are planning to publish three new books.
Transform Press was created in 1991 after my mother and stepfather, Ann and Alexander ("Sasha") Shulgin, wrote PiHKAL: A Chemical Love Story. When they looked for someone to publish it, they found it was too controversial and nobody would pick it up. There was so much fear about publishing such a book, one that contained 179 recipes for psychoactive compounds. So, with the help of some friends, they created their own publishing company. Sasha and Ann ran the Press on their own for the first year, and when I returned from traveling overseas, I came to work with them. I ran the Press, as well as assisted Sasha with whatever needed to be done in the office and laboratory. When he passed away in 2014, the ownership passed on to me. Now its primary mission is to publish Sasha's course lectures and both Sasha and Ann's unpublished works. Eventually we will bring in like-minded works from other authors.
Our first book of 2016 will be the PiHKAL/TiHKAL memorial edition commemorating the 25th anniversary of the original publication of PiHKAL, which has become a cult classic and a runaway success beyond our wildest dreams. It will combine both PiHKAL and its 1997 sequel, TiHKAL: The Continuation, into a handsome four-volume set. The memorial edition will divide the narrative and recipe sections of each book into separate volumes. It also will feature new bonus material, including essays and tributes, as well as art, by luminaries in the fields of psychopharmacology, psychedelic drug research, and states of consciousness. These contributors include Paul Daley, Earth Erowid, Fire Erowid, Alex Grey, Charles Grob, Ralph Metzner, Claudio Naranjo, David Nichols, Dale Pendell, David Presti, Paul Stamets, and Rick Strassman to name a few. The memorial edition also will include never-before-published photographs and other material unearthed from the ongoing Shulgin Legacy Project.
Our second book of 2016 will be Forensic Toxicology, the first Transform Press publication of completely new Shulgin material since The Shulgin Index in 2011. The text is based on Sasha's lecture notes for his Forensic Toxicology course, which he taught for many years at UC Berkeley. The lectures focus on a comprehensive range of assays employed in assessing drug compounds as evidentiary items and the legal process of drug testing, and it will conclude with an advisory on providing expert testimony in court. As always, Sasha includes abundant information on drug actions and their constituents, including his customary discourse on pharmacokinetics and pharmacodynamics and on the constitutional implications of drug scheduling. The material will be of greatest interest to students and professionals with a working knowledge of drug analyses and those engaged in the legal and forensic fields. The discussions are filled with Sasha's characteristic humor, particularly in his descriptions of serving as an expert witness, and with his core views on the ethics of pharmacology, the law, and society. The course was taught from the mid-1970s through the early 1990s, so the discussions are a wonderful historical reference on the development of drug analysis methods.
Our third publication of 2016, The Nature of Drugs, is based on the transcription of another lecture series that Sasha gave in 1987 at San Francisco State University. It will be published in three consecutive volumes. Volume I will contain the first third of the original course and will provide a foundation on the origin of drugs and the history of U.S. drug law enforcement, human anatomy, the nervous system, the range of drug administrations, varieties of drug actions, memory and states of consciousness, and research methods. To illustrate these areas of discussion, Sasha gives details on numerous compounds, including marijuana, betel nut, heroin, morphine, cocaine, and MDMA, to name only a few. The discussions in Volume I will lay the groundwork for Sasha's philosophy on psychopharmacology and society, what defines a drug, the nature of a person's relationship with a given compound, and for extensive examinations of dozens of compounds in Volumes II and III. The many exchanges between Sasha and his students will make this a unique read, as well as a historical record of his teaching approach. The Nature of Drugs Volume I will introduce the story of humanity's relationship with psychoactive substances from the perspective of a master psychopharmacologist, and will enthrall anyone intrigued by this subject.
In the coming weeks and months, we will continue to add new posts to this blog in anticipation of the publication of the PiHKAL/TiHKAL memorial edition, Forensic Toxicology, and The Nature of Drugs. The posts will include exclusive advance excerpts from the books and important announcements about their imminent publication, so please bookmark this blog and come back frequently. To stay on top of the latest news and announcements from Transform Press, we also encourage you to visit and "like" the Sasha Shulgin Facebook page and to follow our new Twitter account—@transformpress. You also can stay in touch by subscribing to our new e-newsletter. Subscribers will receive occasional emails with news from Transform Press including advance notice of special events and promotions.
Thanks for reading this and come back soon. We want to stay in touch with you!
Sincerely,
Wendy Tucker